Comfort is More Affordable Than Ever!
At Bryant's We understand every family has a budget and we strive to provide ways to make our Customers' comfort needs affordable. With that said,
Bryant's Heating and Cooling has teamed up with multiple partners to provide affordable financing options. Our partners include local utility companies and third-party vendors. Local utility partners include D.C. Gas Company, Fort Payne Improvement Authority and TVA EnergyRight Residential Services. Third party vendors include Service Finance Company, Green Sky, and Enerbank. Among these options there are many different plans available. Call us for complete details or fill out available online applications any time of the day or night below.
TVA EnergyRight Residential Services Program – See How Easy It Can Be To Live Comfortably.
TVA EnergyRight Residential Services is a home improvement offer from TVA and your local power company that provides a simple path to making your home as energy efficient as possible. This program also offers Financing through Vanderbilt Mortgage and Finance.
What is TVA EnergyRight Residential Services?
TVA EnergyRight Residential Services is an exciting program offered by TVA and your local power company that provides you with expertise and financing to help you make energy improvements to your home.
Who is Vanderbilt Mortgage and Finance?
Vanderbilt Mortgage and Finance, Inc. is a national housing lender that has partnered with TVA and your local power company to provide easy, efficient financing for homeowners participating in TVA EnergyRight Residential Service. Headquartered in Maryville, TN, Vanderbilt Mortgage and Finance has over 40 years of lending experience and over 900 team members to serve your needs.
How Does It Work?
Follow these simple steps when you're ready to make an energy improvement to your home.
Step 1 > Register your home online at energyright.com/residential/services.
Step 2 > Select the green "Register Your Home" button.
Step 3 > Complete the FREE online application and receive credit decision instantly.
Step 4 > Select Bryant's Heating and Cooling as the contractor from TVA's Quality Contractor Network.
Step 5 > After your contractor installs your upgrades, close your loan. Our online loan closing is completely paperless- you can even sign electronically!
Service Finance Company
Service Finance Company, LLC is a nationally licensed sales finance company and an approved FHA Title I Lender. We are a primary lender providing installment loan solutions for qualified borrowers with favorable consumer interest rates and extended repayment terms. That way, you can invest in your home's comfort or respond to unexpected heating and cooling needs without breaking your monthly budget.
With Financing from Service Finance Company, LLC, You'll Enjoy:
Flexible promotions and competitive interest rates
Fast credit decisions and funding
Credit lines customers can handle
High quality, friendly service
Call us today for complete details!
Enerbank
Unsecured installment loans to $65,000
Quick & easy loan-by-phone application process or online application
No application fee, no closing costs, no prepayment penalty
*Loans provided by EnerBank USA, Member FDIC, (1245 Brickyard Rd., Suite 600, Salt Lake City, UT 84106) on approved credit, for a limited time. Repayment terms vary from 24 to 132 months. Interest waived if repaid in 365 days. 18.58% fixed APR, effective as of July 1, 2019, subject to change. Interest starts accruing when the loan closes.

Promotional financing offers available now through November 26, 2021.*
It's never been easier to get the best possible system for your home and pay over a period of time. Your heating and cooling system affects how you feel every moment you're at home and accounts for around half of the energy your home uses every month. So, every dollar you invest in a higher-efficiency Lennox system not only promises perfect air, it also improves your home's value and produces energy savings for years to come.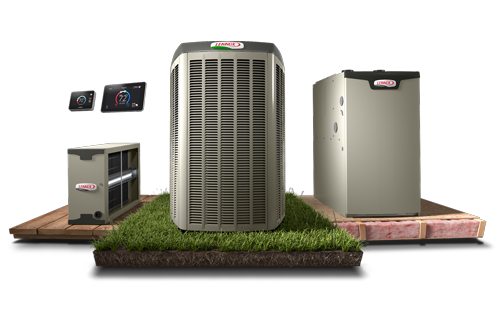 ---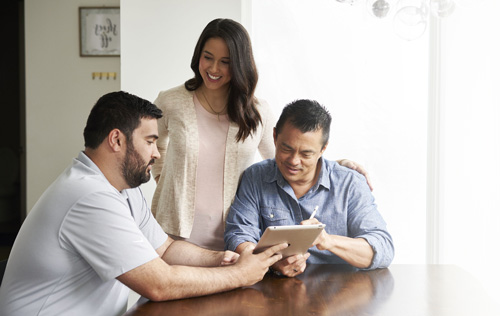 Perfectly Flexible Financing
With available Lennox financing options, you have more purchasing power than ever before. Take advantage of the latest Fall 2021 financing offers and get the innovation, efficiency, and all-encompassing comfort of Lennox on a plan that easily works within your budget.
---
Contact us today to find out which Fall 2021 Financing Offer is best for you!
---
* Promotional offer applies to Lennox product(s) purchased by a participating Lennox dealer between September 6, 2021 and November 26, 2021.. Contact dealer for more information or to apply for promotional financing.